Lumia 640 XL dual SIM
By Ryan Grant on August 29, 2015
The Lumia 640 XL is dual SIM mobile manufactured in 2015  and released on march 2015. It is made by the famous and reliable company NOKIA. This is smart family generation set of Lumia series launched on accidentally. Lumia 640 XL is sophisticated,stylish and reliable set like other lumia sets made by NOKIA. It is multi function handset convenient and efficient to use. It can be used easily for communication, work and entertainment purposes. It is quad core model with 1 GB of RAM and   Snapdragon 400 with graphics and accelerator Adreno 305. Built in memory is of 8 GB for its poperation while it can be enhanced further with micro SD card. A slot to insert the SD card is available on the hardware. It is equipped with two cameras one is on the front and the second one is on the rear side called primary camera. The front camera gives you the access to make selfies to upload on social media or to store for future memories.
Design:
The beauty of this lumia hand set lies in its smartness as it is much smart to be liked by anyone of you. Design are playing a vital role in the current scenario where all the companies are issuing day by day the new models. The linght of Lumia 640 XL is only 157.9 mm while the width is 81.5. Now it comes its thickness that is only 9 mm. The weight of this device is 171 grams.
Battery:
The battery of Lumia 640 XL is 3000 mAh that is sufficient to use for all purposes like entertainment, work and communication. Stand by time of this set is 396 hours and that of talk time up to 31 hours and 20 minutes. The battery let you to use it without charging after once completely charged.
Operating System:
The operating system of the Lumia 640 XL is windows 8.1. The window operating system is liked by many of you. The Lumia 640 is Microsoft windows phone with 8.1 lumia Denim.
Display:
The display size of this beautiful device is 5.7 inches and the screen to body ratio is of up to 69.1 %. resolution of the screen is 720 x 1280 pixels and the density is up to 259 ppi. Sensors are of the 3 types, accelerometer, compass and proximity. It has capacitive touch screen with 16 colors. It is of multi touch type and protected by Corning Gorilla Glass 3 with clear black display.
Hardware:
Lumia 640 XL is equipped with 1.2 GHz quad core cortex A7 processor. For graphics it contains Qualcomm Snapdragon 400 and GPU Adreno 305. the processor gives you to executes your work fast.
Camera: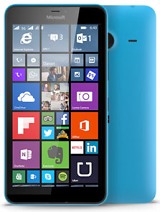 The front camera of this set is of 5 MP with 1080 pixels which let you to use Skype and capturing the selfies. The rear or primary camera to capture the scene is of 13 MP. The resolution of the camera is 4128 x 3096 pixels which uses Carl Zeiss Optics auto focus and LED flash.
Connectivity:
it has the ability to be connected with wi-fi 802.11 b, g and n band DNA and hotspot. Bluetooth version of 4.0 and has port for micro USB v2.0.
Pros:
it is used as a hot spot for other mobiles.
Powerful battery
Cameras are of high rating and give good results.
Processor is fast.
Cons:
plastic body may get damage while slipping on hard surface.
Verdict:
this is a beautiful Windows operating cell to be use. The features are awesome and cameras give awesome results either it is front or the rear camera both are having a value and are amazing.
© 2022-2023 PhoneWiza.com